Taizoin Hojo Fusuma-e project 「The world of resident artist Yuki Murabayashi ~Jushoin Fusuma-e special viewing tour~」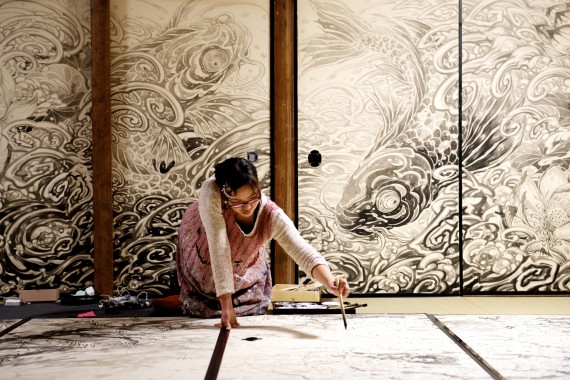 (photo by Akihito Yoshida)
*
We are very happy to announce that
our resident artist Yuki Murabasyashi will complete her works
on Fusuma sliding doors of Jusho-in sub-temple in Myoshinji next month.
So we will offer you the special viewing tour of her paintings.
You can enjoy the great works with her explanation and have time to chat with her.
For detail, pleaase check the website below.
We are looking forward to seeing you then!!
http://taiken.onozomi.com/13su_fusumae/